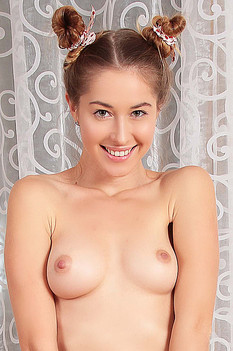 Name: Lily
ID: 812 Rank: 4.23
Age: 20
Hair Color: Brown
Eye Color: Green
Bra size: A
Country: Ukraine
Members Rating:











Meet Lily. A hot and amazingly sexy teen babe from Ukraine. She has beautiful long brown hair, stunning green eyes and the most amazing A sized tits you will not see anywhere else. No matter if it is a simple photo set or a softcore video, be prepared that Lily will blow your mind away and that is for sure. Do not hesitate, check out all her galleries and videos now and prepare to be blown away.


username23456 wrote (2019-03-08 09:21:01):
Very nice girl,beautiful, gratuitous, lively and lovely!
Abraxas_II wrote (2019-02-26 01:49:59):
Lily is one of the most gorgeous girls I have ever seen on SB. I know I have said this a couple of times before but with Lily I really, really mean it! Is it because she posed for PlayboyPlus? Or her unparalleled charm and charisma? Or her immaculate beauty? If Lily should decide to become bolder in time she definitely has got what it takes to become the greatest star this site has ever seen. There is NOTHING more sexy and hot than a shy girl who slowly converts to the naughtier side! Thank you so much for this marvellous angel and PLEASE MORE VIDEOS OF LILY SOON!!