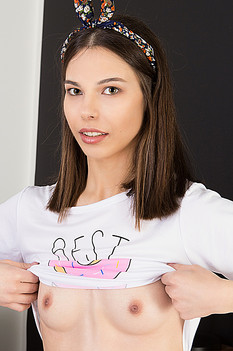 Name: Saloma
ID: 754 Rank: 4.00
Age: 20
Hair Color: Brown
Eye Color: Green
Bra size: AA
Country: Czech Republic
Members Rating:











Saloma is yet another beautiful and stunning babe from the Czech Republic. No matter what kind of action you are looking for, Saloma is the girl for you. She is 20, has stunning brown hair and beautiful green eyes that will totally blow your mind for sure. Check out her doing all kinds of stuff in front of the camera and let her be your new online girlfriend or even the girl of your dreams.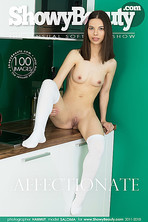 AFFECTIONATE
Added 2018-07-31
5200 PIXELS RES
BY HARMUT
100 images
TillEulenspiegel wrote (2018-12-16 09:07:38):
If you told me that SALOMA once won the title of MISS CUTIE I would believe you instantly. Such a sweet, loveable and shy-looking beauty! Plus she has a flawless body with magnificent breasts! Please, letīs see her in VIDEOS!!
Balduin wrote (2018-08-11 01:01:30):
Terrific body, incredibly beautiful face - highly promising!! Videos, please!