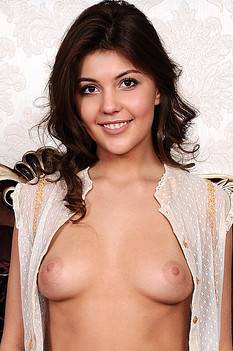 Name: Monika
ID: 735 Rank: 5.33
Age: 21
Hair Color: Brown
Eye Color: Brown
Bra size: B
Country: Ukraine
Members Rating:











Nothing can stop this horny hottie from Ukraine from taking the world over with her astonishing sexiness. Her name is Monica and she burns in hot passion and loves to show her big B size breasts while seducing her audience. At 21 years of age, she has already gathered enough experience to make men drop their jaws as they watch her get down and dirty.


Chris13 wrote (2018-05-17 12:37:01):
Monika is really HEAVENLY beautiful; what an outstanding addition to SB! With only one fantastic video she went straight into my top favorites on this site! Please give us many more great movies with this super hottie- and soon!