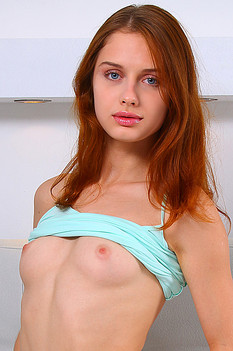 Name: Clarise
ID: 649 Rank: 5.33
Age: 19
Hair Color: Red
Eye Color: Blue
Bra size: A
Country: Ukraine
Members Rating:











Ukraine is filled with glamorous girls that are waiting to show themselves in the light. Clarise is one of them. She is a 19 year old beauty who is here to seduce the guys. Her blue eyed stare and her long red hair make her look truly exceptional and those nice A size breasts are wonderfully round. Ukraine is proud to have her among its ranks.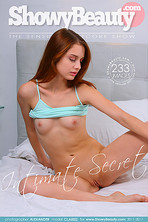 INTIMATE SECRET
Added 2017-04-24
4800 PIXELS RES
BY ALEXANDER
233 images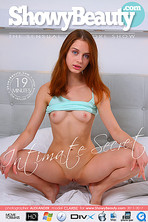 INTIMATE SECRET VIDEO
Added 2017-05-06
Video
BY ALEXANDER
19:08 min.
anonymous wrote (2018-06-05 01:43:52):
Lovely long lean mean little A-cup fuckdoll gies us a great spank fest full of her beautiful pee-pee & asshole! Very good girl!