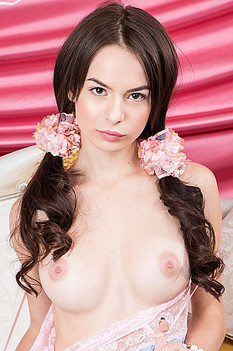 Name: Kelly
ID: 488 Rank: 4.34
Age: 19
Hair Color: Brown
Eye Color: Brown
Bra size: B
Country: Ukraine
Members Rating:











Follow Kelly lead inside her sexy little world where she rules with her sexy female powers. Brown hair and eyes make her more colorful and that stunning pair of B size tits turn it all into a round picture. No one can resist 19 year old Ukrainian beauty like her.


boner4teens wrote (2018-02-15 13:09:24):
Kelly is a beautiful girl. Brunettes are my favorite, and Kelly is a very beautiful brunette.