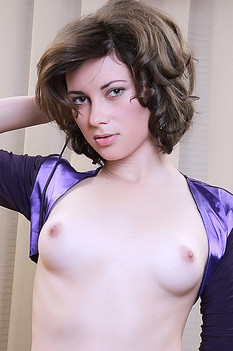 Name: Dafna
ID: 363 Rank: 3.45
Age: 19
Hair Color: Blond
Eye Color: Green
Bra size: A
Country: Ukraine
Members Rating:











Many people say blonde girls are more fun right? Well, if it comes to Dafna, you will definitely see why people say this. Dafna is a 19 year old cutie straight from Ukraine. With her beautiful A tits, long shaved legs and perfectly formed booty, Dafna is the girl you do not want to miss no matter what. She does not need to do much really, but if she lets her dirty fantasy free, you will get hard in no time for sure.


boner4teens wrote (2018-02-15 12:43:47):
Dafna is an exquisite beauty. She has a beautiful face, a sexy body and lovely legs.