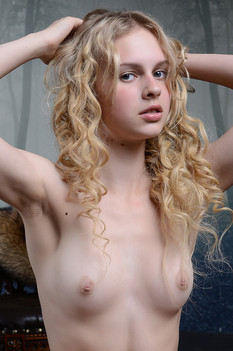 Name: Nika
ID: 301 Rank: 5.23
Age: 19
Hair Color: Light Brown
Eye Color: Grey
Bra size: B
Country: Ukraine
Members Rating:











We present you this phenomenal 19 year old photo model from Ukraine, whose name is Nika. Nika is a youthful babe, who is fun and as you can see super hot. With that figure, and those fantastic tits of hers, she could probably bring peace to the world. Those grey eyes are everything but average, and once you take a deeper look into them, you are seduced for life.


anonymous wrote (2016-10-24 20:59:06):
What a beautiful women!!! My favorite model since her first photo set.
lovetheladies wrote (2016-08-31 16:10:34):
what a supercutie
anonymous wrote (2014-12-30 09:04:44):
One of the most sexy girl of your site....perfect body.....pretty face.....
AnyaAngel wrote (2014-12-09 01:14:32):
I am glad there are more material of Nika, and SB practice some continuity to feature the top models, but we need more, no doubt Nika will develop as an anchor attraction in SB and help to advance the popularity of SB; I suggest to feature her at least twice a month, and I will sign up long term.

I also like to let the Photographer Den Russ know to shoot a lot of Nika when the outdoor shooting condition is favorable, I have seen outdoor interesting sets of other model like Inna, Eriska and Sova shot by him, I am more than sure Nika's natural beauty and the great nature is a perfect match. Nika is the most promising new model in 2014, as she gains experience and nuance to further express her own style on screen, she certainly will be top nude art model from 2015 and beyond, with such a tender young age, I am looking to continue enjoy her beauty for the next few years at least.