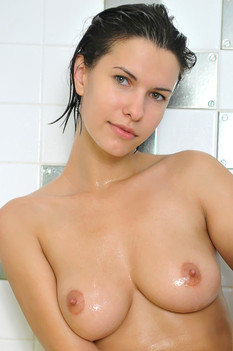 Name: Suzanna
ID: 189 Rank: 3.78
Age: 21
Hair Color: Brown
Eye Color: Green
Bra size: C
Country: Ukraine
Members Rating:











Water and beautiful naked woman body. Suzanna was born under Cancer zodiac sign, and when she is tense or nervous, or when face some new challenges, Suzanna feel herself best when is near water. Here she shows her beautiful firm breasts and visible relaxed smile on her face. Water and nudity always are a good combination.


gourekus wrote (2017-10-01 11:04:21):
What a terrific girl, one of this sites´ best!
LashLaRue41 wrote (2015-01-20 20:04:11):
I'd go down on Suzanna in a heartbeat! I'd keep eating her until
she begged me to stop!
BrianR wrote (2014-04-26 05:21:05):
A great looking girl!