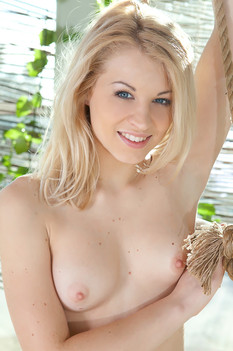 Name: Amanda
ID: 124 Rank: 4.56
Age: 19
Hair Color: Blond
Eye Color: Blue
Bra size: A
Country: Czech Republic
Members Rating:











Perfect Amanda is a college student in geography. She is a very pretty girl with a romantic nature. She loves to travel, and wants to visit all the countries of the world. Amanda is not very sociable, and needs to be alone sometimes, together with her favorite book. She also took a great interest in naked modeling, and feels happy looking at her own naked images.


anonymous wrote (2017-12-06 19:32:16):
Amanda's main points are beautiful smile, fair skin, blonde hair, delicious looking breasts and amazing camel-toe Pussy! What a joy to look at her.
anonymous wrote (2015-04-30 06:11:36):
If I got to do a shoot of this model, I'll guarantee most of you would've rated her 8/10.