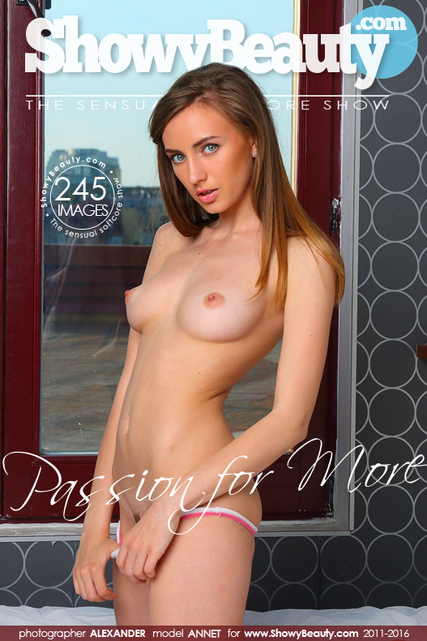 << Previous Set
Next Set >>
PASSION FOR MORE
By: ALEXANDER
Resolution: 4800px
Added 2016-11-11
245 pictures
See photos from this set
Download all pictures
702.66 MBYTES
258.52 MBYTES
47.96 MBYTES
anonymous wrote (2018-01-11 13:12:59):
Sweet and sexy. Would have liked an open pussy shot but the set was still good.
123werty wrote (2016-11-12 13:43:07):
245 photos that are boring and coy-What's the point!
anonymous wrote (2016-11-11 01:08:39):
Wow! 245 photos and no open leg shots. Not what I have come to expect from Showy Beauty, but Annet is fantastic and beautiful. She poses very well. Her body is bangin' and her huge blue eyes look straight through me to my soul.