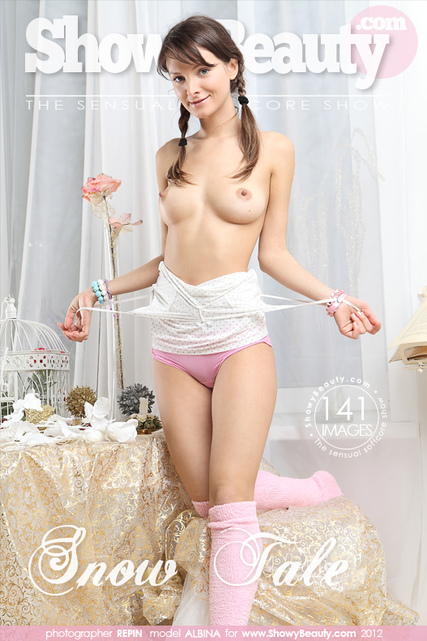 << Previous Set
Next Set >>
SNOW TALE
By: REPIN
Resolution: 5600px
Added 2012-12-31
141 pictures
See photos from this set
Download all pictures
860.36 MBYTES
159.63 MBYTES
31.23 MBYTES
anonymous wrote (2018-05-22 16:44:06):
Beasho is spot on as usual! This sweetie has a big pretty smile on her face as she spreads her legs wide open to show off her pretty stubbled bald pee-pee & pretty puckered asshole! Primo pud whacking action! Very good girl!
beasho wrote (2015-02-02 23:29:48):
A beautiful girl displayed in a cosy indoor winter scene. Albina demonstrates her wonderful private parts in several positions often showing her but with legs nicely spread and with a smile on her face, also displaying both rear entries to heaven in high clarity and beautiful unity.
Albina you look great, please come back!