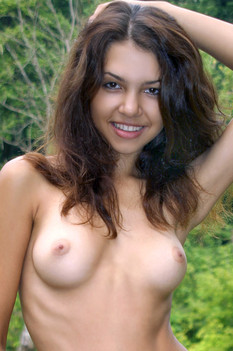 Name: Whitney
ID: 135 Rank: 4.12
Age: 20
Hair Color: Brown
Eye Color: Brown
Bra size: B
Country: Ukraine
Members Rating:











Whitney is a wondrous brown-eyed charmer from Ukraine, who loves to show off the beauty of her nude body in front of the camera. Besides her alluring chocolate eyes, Whitney is blessed with luscious lips, beautiful well-groomed hair, regularly shaped B-cup tits and luxurious slim legs. And she certainly knows how to present all these merits most excitingly and uninhibited.


anonymous wrote (2014-05-23 19:17:51):
A beautiful young woman, outstanding!
timmy wrote (2013-06-01 09:55:53):
why is this girl not featured more? absolutely stunning...more of her naughty parts please ..in motion