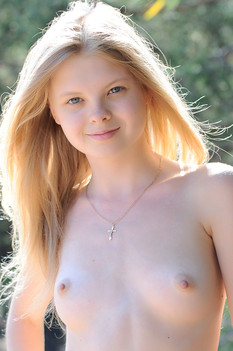 Name: Kisa
ID: 68 Rank: 5.00
Age: 18
Hair Color: Blond
Eye Color: Grey
Bra size: A
Country: Russian Federation
Members Rating:











Kisa is a cute blonde babe with a delectable petite body, and a lovely personality. Her silky long hair, friendly grey eyes, and her sweet smile will easily charm you and turn you into her worshipper. And if you love slim and tender girls with tiny breasts, then when you see what an admirable body Kisa hides under her clothes, you just won't be able to tear your eyes from her!


brianallen wrote (2018-01-09 19:43:10):
She's just adorable.....
arcadia wrote (2017-11-19 08:09:33):
Lovely, my favorite model
LankyBen846 wrote (2016-08-15 17:33:13):
Kisa is such an incredibly sweet beauty! Her photos will be on my hard drive for a long long time!
anonymous wrote (2015-04-28 09:13:31):
Model is absolutely gorgeous. Wish the sets were done in a studio setting.