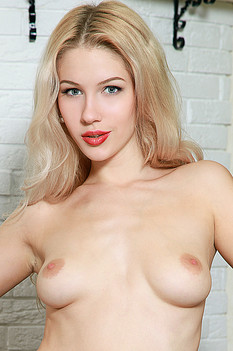 Name: Izabel
ID: 429 Rank: 6.56
Age: 21
Hair Color: Blond
Eye Color: Grey
Bra size: B
Country: Russian Federation
Members Rating:











From the depths of Eastern Europe comes a hardcore Russian girl called Izabel, with the glare of a thousand suns. She has a pair of Grey eyes that will keep your stare glued to them. She is mature and uses her astonishing sexiness in a pure lady like manner as she seduces you completely without you even knowing. Not to mention her big B sized breasts that keep bouncing whenever she makes a move.


anonymous wrote (2018-05-15 10:44:30):
Obviously no comments due to everyone being too busy stroking themselves into a coma! I'll fix this oversight! This beauty gives any real man an instant raging throbbing hard-on you can't help but finish yourself off over! Her gorgeous tight bald pee-pee leaks pee-pee juice freely all over her pretty picture perfect pee-pee lips! Dripping wet pee-pee w her cute puckered asshole on good display always rates a 10 from me! Who doesn't enjoy stroking off to a pretty girl who obviously enjoys her job?! If you're looking for me I'll be in the corner fantasizing of jacking off all over this sweetie's pretty face & hair as well as adding to the beautiful sticky mess between her long lean legs! Very good hot girl! Excellent pornographic art!
gourekus wrote (2015-03-06 10:15:51):
She is amazingly beautiful. Perfect!
It would be unforgivable not to bring any further content from her!