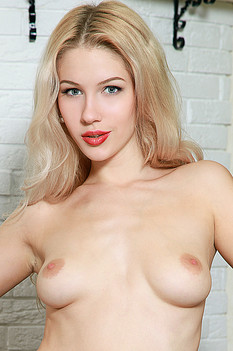 Name: Izabel
ID: 429 Rank: 4.56
Age: 21
Hair Color: Blond
Eye Color: Grey
Bra size: B
Country: Russian Federation
Members Rating:











From the depths of Eastern Europe comes a hardcore Russian girl called Izabel, with the glare of a thousand suns. She has a pair of Grey eyes that will keep your stare glued to them. She is mature and uses her astonishing sexiness in a pure lady like manner as she seduces you completely without you even knowing. Not to mention her big B sized breasts that keep bouncing whenever she makes a move.


gourekus wrote (2015-03-06 10:15:51):
She is amazingly beautiful. Perfect!
It would be unforgivable not to bring any further content from her!