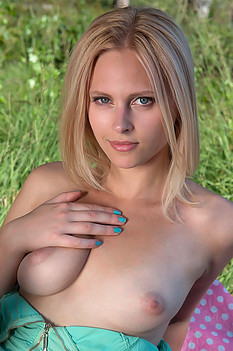 Name: Emma
ID: 413 Rank: 4.12
Age: 20
Hair Color: Blond
Eye Color: Blue
Bra size: B
Country: Czech Republic
Members Rating:











Czech teen girls are awesome, exotic and sexy. Emma is one of them. She is the one of the perfect dream girls with beautiful long blonde hair and blue eyes to gaze at you. She stole her pretty face from a princess and her B sized breasts match the combination beautifully. If you are looking for a girl to dream about, she is the one for you.


anonymous wrote (2017-12-06 14:41:33):
OMG, my dream girl. Videos please?
hotfido321 wrote (2016-04-01 13:43:43):
Terrific girl, any chance of videos ?
hotdogxxx wrote (2015-10-13 12:18:24):
Very fine girl, more please!
gourekus wrote (2015-03-06 10:33:02):
WOW! Emma really knows how good she is looking!
A video would be much appreciated!