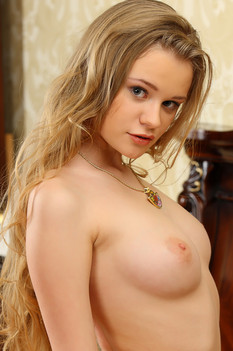 Name: Bianca
ID: 291 Rank: 4.00
Age: 20
Hair Color: Light Brown
Eye Color: Grey
Bra size: B
Country: Russian Federation
Members Rating:











The extra good looking Bianca is a pretty, virgin like babe who has great dreams about her future. What do you think, will she succeed? Well, regarding to her busty chest and ice cold Grey eyes, the results of her efforts will show up. What else she has? Take a good look.


anonymous wrote (2017-01-05 06:33:49):
Russian beauty usually have a pick juicy pussy haha, and I think she have a very sweet lovely smile on her face and she seems really beautiful both inside and outside, she's the one that you shouldn't miss haha