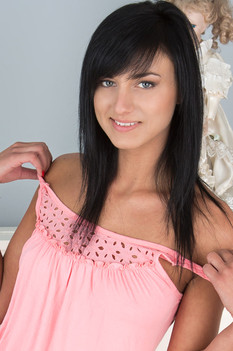 Name: Dee
ID: 265 Rank: 4.34
Age: 20
Hair Color: Black
Eye Color: Blue
Bra size: B
Country: Czech Republic
Members Rating:











The beautiful Dee with her super looking slim body amazed the auditorium behind cameras. Totally natural in behavior, tight body and fresh teen nipples become the talking topic for that day. Deep blue eyes just looked with passion and Dee smiled at the dropped jaws.


gourekus wrote (2015-03-06 10:46:51):
Like so many other stunning girls Dee has disappeared from the site leaving far too little content. Shame!
timmyb wrote (2013-10-29 08:51:50):
im sittin' here pretendin' im mama cat, she's my baby kitten and its bath time!