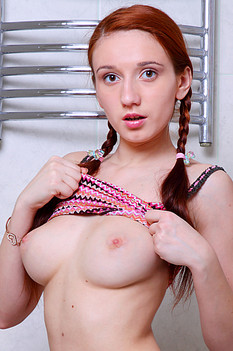 Name: Anna
ID: 439 Rank: 4.00
Age: 19
Hair Color: Red
Eye Color: Brown
Bra size: C
Country: Ukraine
Members Rating:











The wild redhead from Ukraine is coming to you to seduce you with her perfectly shaped C size breasts and her brown eyed stare. You can never know what to expect from Anna because she always has something fresh in store. In her 19th year, she has already mastered the art of making men cum and goes wild for her. Do not miss your chance to take a glimpse of her outstanding beauty.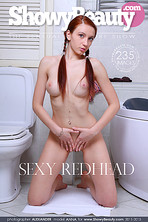 SEXY REDHEAD
Added 2015-04-24
4800 PIXELS RES
BY ALEXANDER
240 images
anonymous wrote (2018-05-15 11:12:50):
Agree w anon! Esp when her pretty bald pee-pee is leaking pee-pee juice! Very good girl!
anonymous wrote (2017-12-06 21:04:10):
Redheads easily make me hard. Anna is no exception.