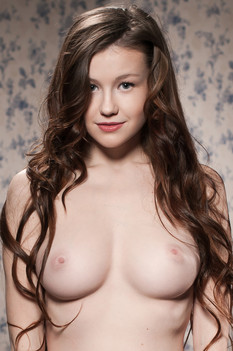 Name: Emily
ID: 184 Rank: 4.56
Age: 19
Hair Color: Brown
Eye Color: Grey
Bra size: C
Country: Ukraine
Members Rating:











When Emily came in picture, we all in the crew were just stunned. She got as all with her bright smile and deep blue eyes. Some secret is hidden deep inside them - for sure. She knows that look perfect, and she will for sure be one of the most wanted target for our cameras. Emily, the beauty princess of future nude modeling.


anonymous wrote (2017-12-05 12:13:49):
Emily - the most spectacularly gorgeous Ukraine lady on Earth! She is beyond stunningly delicious, with a fine camel-toe pussy too!
anonymous wrote (2015-06-09 11:18:58):
So cute and what a pussy.
anonymous wrote (2015-04-30 21:34:18):
Really like the clarity of images.
Bunga wrote (2014-01-12 10:16:52):
Sexy